There are different points of view on social media strategy. Some people think that the best course of action it to just dive in and others are adamant that you should hire a specialist and map out every minute detail about your social media strategy.
I'm in agreement with Jay Baer when he says 'The goal is not to be good at social media, it's to be good at business because of social media'.
Likes are more valuable that reads and comments are more valuable than likes (shares are more valuable than both put together. But All are valuable in the general scheme of things and when you're starting out your first comment is a landmark occasion.
Creating compelling and popular content is the holy grail when it comes to marketing, shares, likes and comments on social media. It is, however, much easier said than done to create
Creating content can be time consuming and hard work. Creating compelling content that is popular and what people love to like, comment and share is even more difficult. Some people prefer long form content that goes into lots of detail, some prefer content you can consume in 5-10 minute chunks. Everyone likes content that spreads across social media like wildfire.
Most social media managers will know how to use hashtags to great effect. You do see some people who don't understand them and seem to just put whatever words after them they want. Using the right hashtag can be the difference between 30 people seeing your tweet and 2000+ people seeing your tweet. There are many tools to help you with this. Choose wisely (and not too many)
Some people think that social media marketing can be done in 10 minutes and spend the rest of the day playing pool and computer games. The truth is, with social media, you get out of it what you put in. Although automation can be a great time saver and help things move along on autopilot. The most effective social media marketers take the time to engage with their followers with replies, chats and responding to comments.
It is a matter of time vs reward. Everyone's will be different.
So many marketers, especially on social media have good or even great content, engaging and compelling posts but miss the boat when it comes to an effective call to action. Some don't even have a call to action at all. In which case their content marketing is just content.
A lot of marketers check their income and outgoings and as long as they are making enough money they are somewhat satisfied. The smarter ones will be breaking down each of their strategies and split testing until they get it as optimised as possible. Earning the maximum ROI for each segment and, more importantly, dropping the segments that produce the lowest ROI or take the most time compared to ROI.
It is better to ramp up the areas you have the best ROI than spread your marketing so thin to try and keep it going in all areas.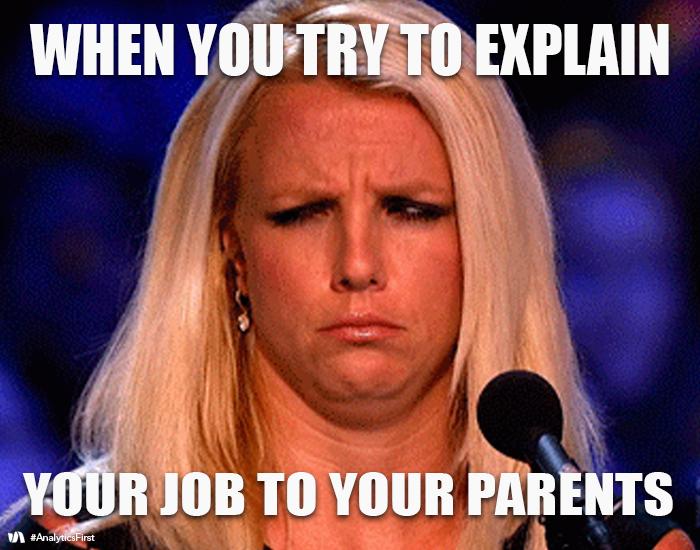 Many marketers and social media marketers will have tried to explain what they do to their parents, some of which still can't send a text message (the predictive text confuses and annoys them) and they have only sent 1 email in 1998 when your brother went to Australia for a year.
I have ended up saying I use a computer and the internet to make money. It's something they can repeat back to people and it is basically true.
This one links in with the create compelling content one that people love. It can be disheartening when you spend hours on a post and it doesn't the traction you hoped it would. Scheduling your posts for when your followers are online, posting more than once and sharing it across all of your social media accounts will help it pick up.
Just because your post didn't get shared and likes on the first post it doesn't mean it's a bad piece of content. It also doesn't mean it's good either, so, at the same time, don't over post it if it still doesn't hit the mark.
Written by Gerry McGivney
Images from makeameme.org, analytics first, thememegenerator.net, devriesblog.com, zipmeme,