I bet you know the feeling too.
The one you have every time you compare a list of new leads with actual sales.
Fact, you seem to be attracting a good deal of prospects.
But for some bloody reason, not many of them convert.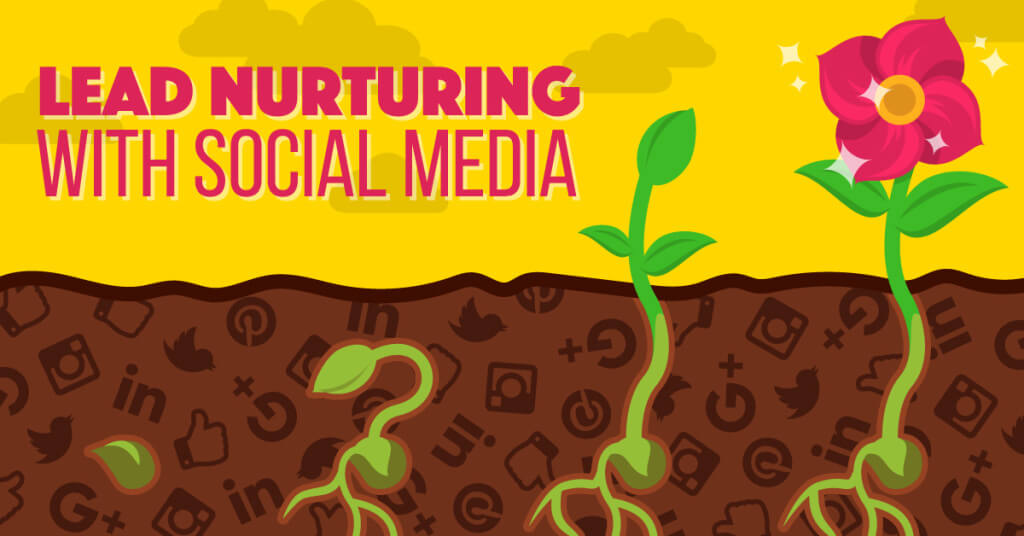 You seem to be doing everything by the book. You created a killer email course they sign up to, spread those messages evenly not to overwhelm anyone, and structured it to build up their desire to try your product or service.
And yet, something still prevents them from becoming customers.
You may have fallen into a trap of thinking that lead nurturing is an entirely email-driven strategy.
In this post, I'll show you that incorporating social media could help give your lead nurturing strategy a boost.
Intrigued? Let's get cracking then.
Social Media Lead Nurturing in Perspective
I mean, how can you even think that people who have signed up for your lead magnet also follow you on social media?
Over 1.5 billion people use Facebook every month. More than 1 billion logs to the site every day (

source

).
81% of Facebook users have positive or neutral experience with brands on the social network (

source

).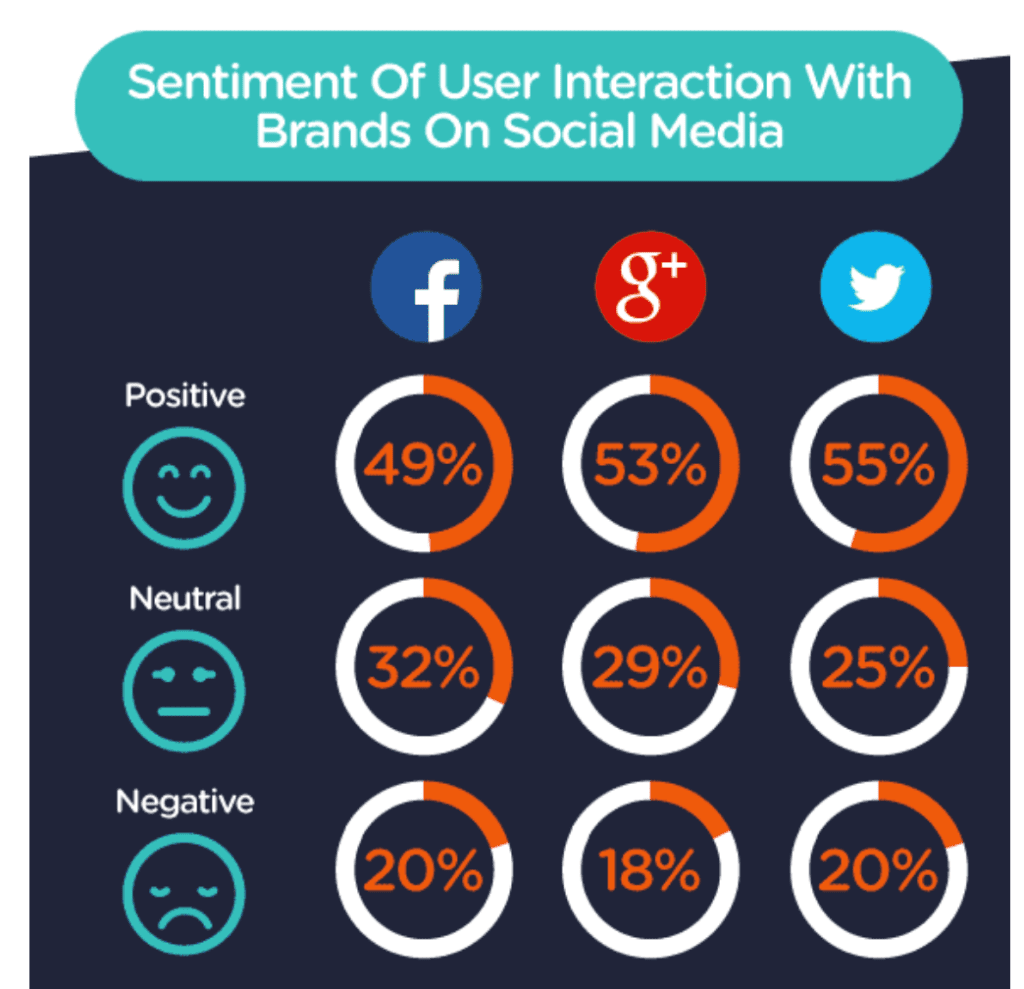 And 80% of Twitter's

305M active and engaged monthly users

have the same experience with their social network.
What's more, according to

AdWeek

:
79% of these people are more likely to recommend brands they follow.

77% of users pay attention to product reviews on Twitter to make a buying purchase.

50% made a purchase decision based on a recommendation on the social network.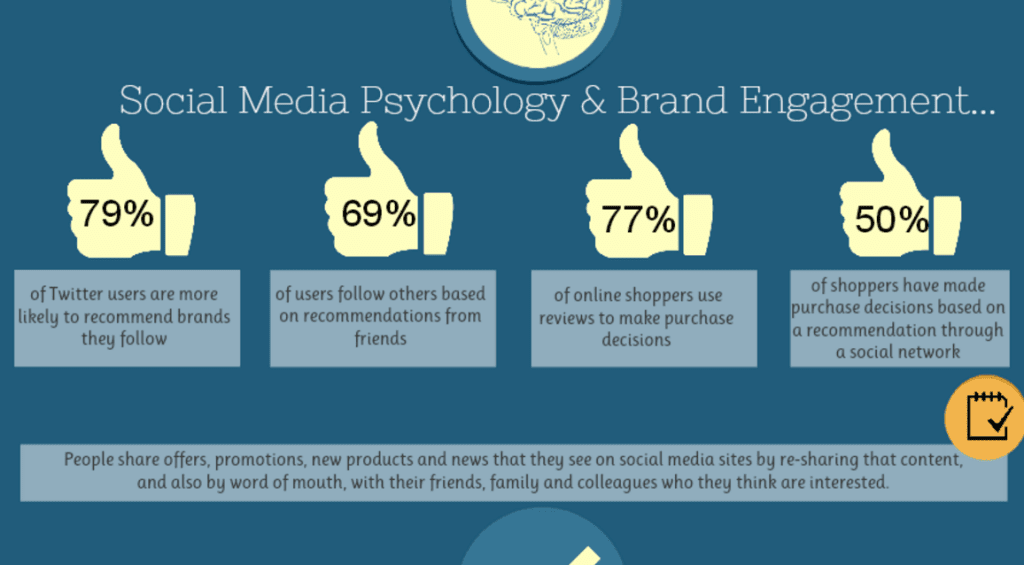 Given these numbers, I think it's safe to assume:
Your leads MOST LIKELY follow you on social media.
And even if they don't, there are strategies you could employ to get them there.
But before I show you how to use social media to nurture the leads, let's understand one more thing:
What Makes an Effective Lead Nurturing Campaign?
It's darn easy to string a couple of blog posts together, convert them into a drip campaign or eBook, and then…
…expect it to amaze leads so much that they'd have no other choice but to buy from you.
In reality, effective lead nurturing takes way more than that!
It requires having relevant communication with leads
Just sending someone a bunch of advice isn't enough to convince her to buy from you.
It takes engaging the person in a meaningful and relevant communication, asking for their feedback, learning more about them, and then, delivering content that matches those needs.
It requires you to be conversational
Similarly, lecturing someone from the high horses isn't going to impress them much, I promise.
You see, your leads aren't just emails in your CRM. They're people who want to have a conversation with you, learn about you, learn to trust you, and also, tell you more about what they expect from you.
And the only way to let them do it is by having a meaningful conversation with them.
It needs to target many channels
Today's customers rarely focus on a single communication channel. They move from email to social media to website, and scout Google for information too.
And so, for your lead generation strategy to be relevant, it needs to be spread across many channels, including social media, of course.
It's a long-term strategy
Finally, an effective lead nurturing campaign is designed to bear fruit over time, not right away.
Today's customers have enough alternatives at their disposal to be able to move away from any pushy sales tactic at a snap.
So instead of firing your sales docs at them, use the multi-channel approach to get prospects familiar with your brand, build trust and the perception of expertise.
You should quickly notice that your lead to customer conversion will grow over time.
How to Use Social Media to Give Your Lead Generation Strategy a Boost?
1. Start by Having Conversations with Your Customers
I'm sure you know this already:
Social media is not a marketing collateral.
Of course, one could argue that bios and profiles could act as a promotional copy.
But the majority of people seek to connect and engage with brands.
They want to learn about and discuss a brand's products, share their customer woes and have a laugh too.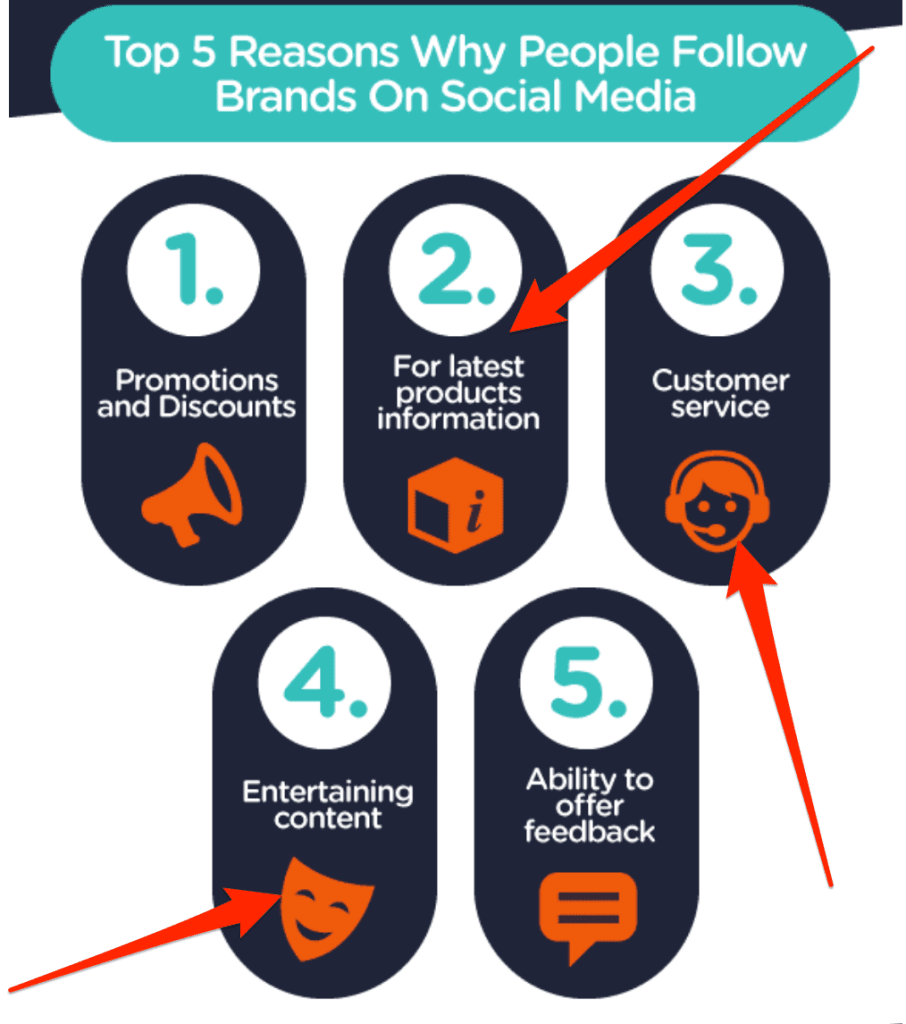 So, start supporting your lead generation strategy by allowing customers to have a conversation with you on social media.
The amazing online music store,

Burning Shed

constantly talks with their audience on Twitter.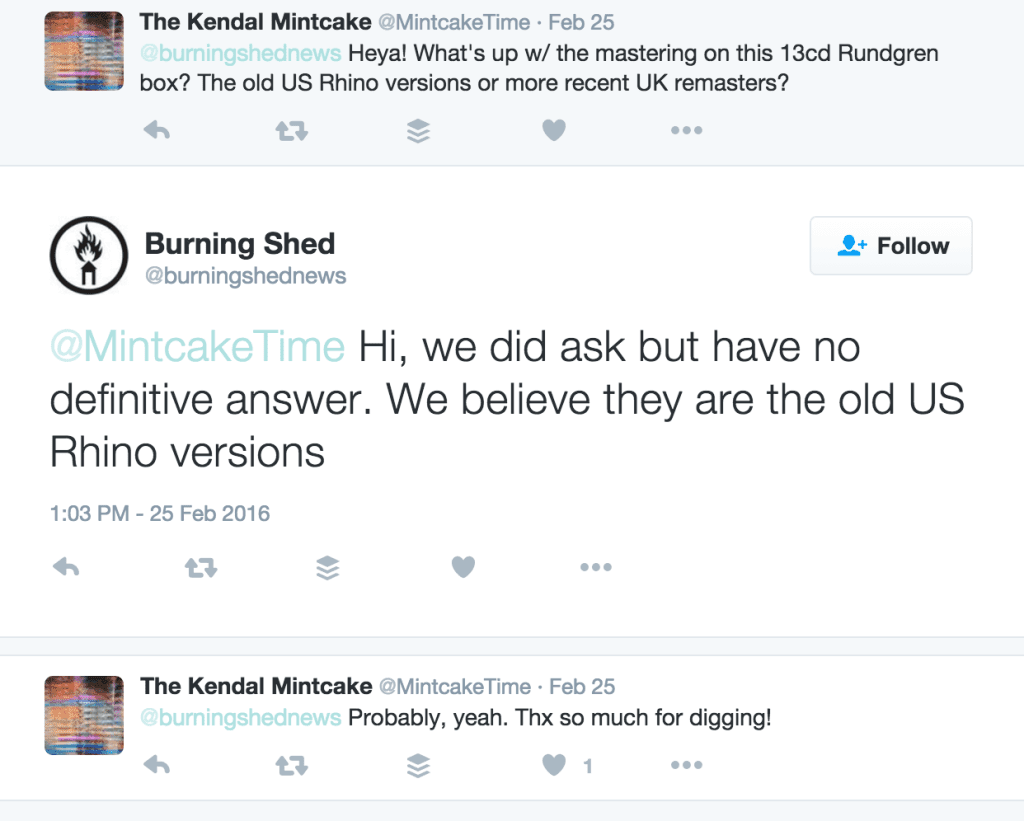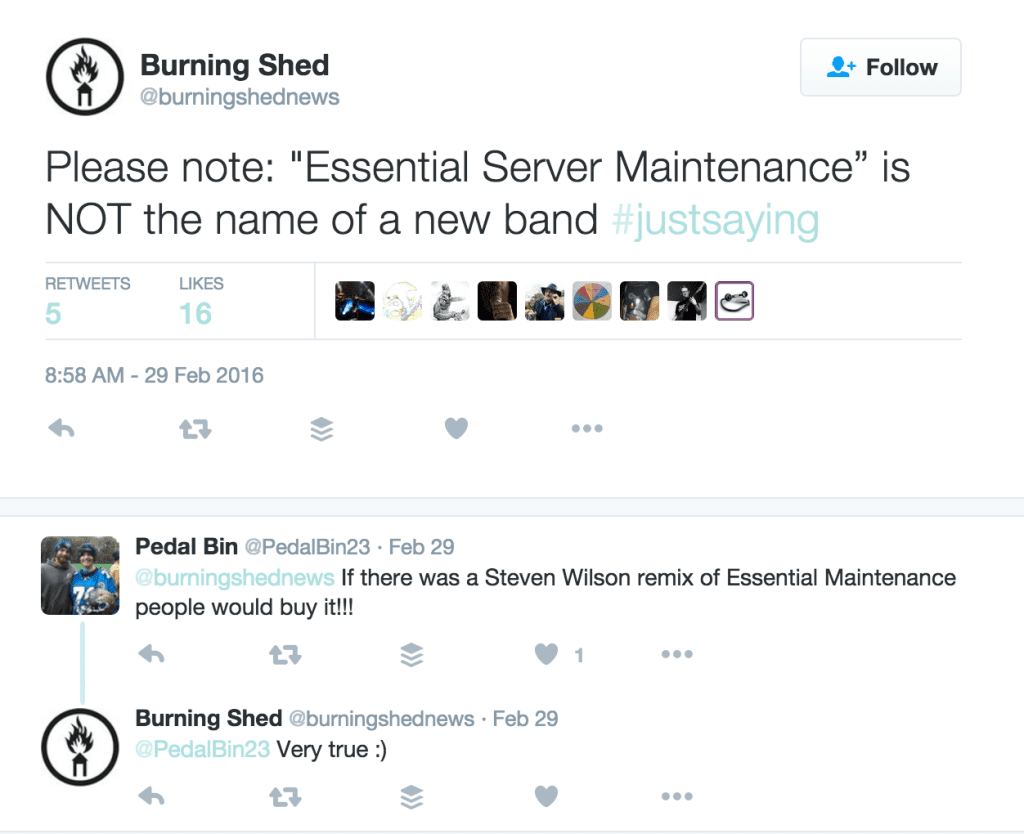 And as a matter of fact, that's what put them on my radar. A subsequent conversation I had with the company on Twitter converted me into a loyal customer I'm now J
2. Post Answers to Their Burning Questions
Your audience is curious.
Every day they face challenges relating to the problem your product or service solves.
And they're looking for someone to show them how to overcome it.
Enter social media
You can use this curiosity to your advantage to build trust in your brand, and help leads begin to perceive you as helpful.
And it's easy to do. Simply, post relevant advice and tips to your social media followers.
Create a "Tweet tip of the day" series of content answering your audience's burning questions.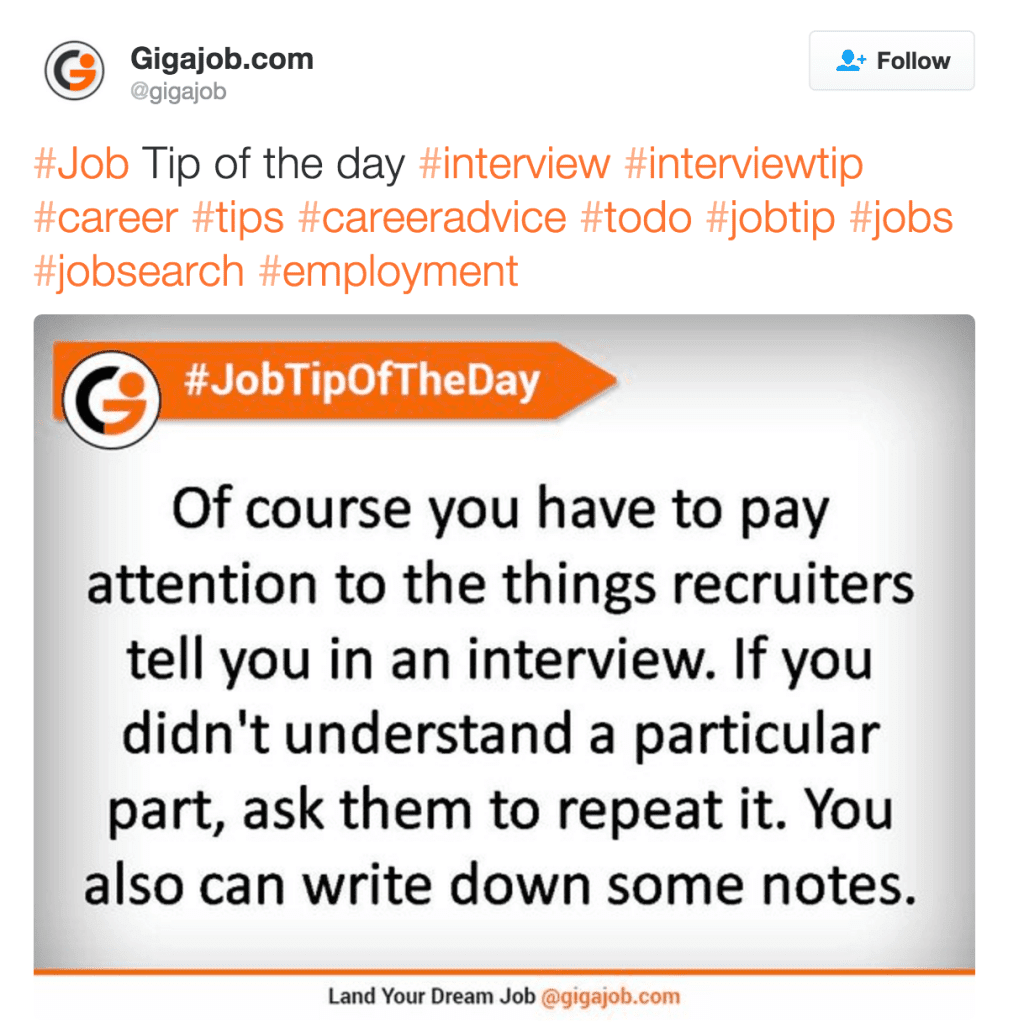 Then, repurpose it into visual content to publish on Linkedin, Facebook, and other social networks.

3. Build Trust by Celebrating Current Clients
You know, one of the things your prospects want to see is how you work with clients.
But no, they don't just want to learn about your processes.
They want to know if you support your clients.
Build personal relationships with them.
And treating them as more than just people paying your bills.
And what's a better way to show it than by celebrating existing customers?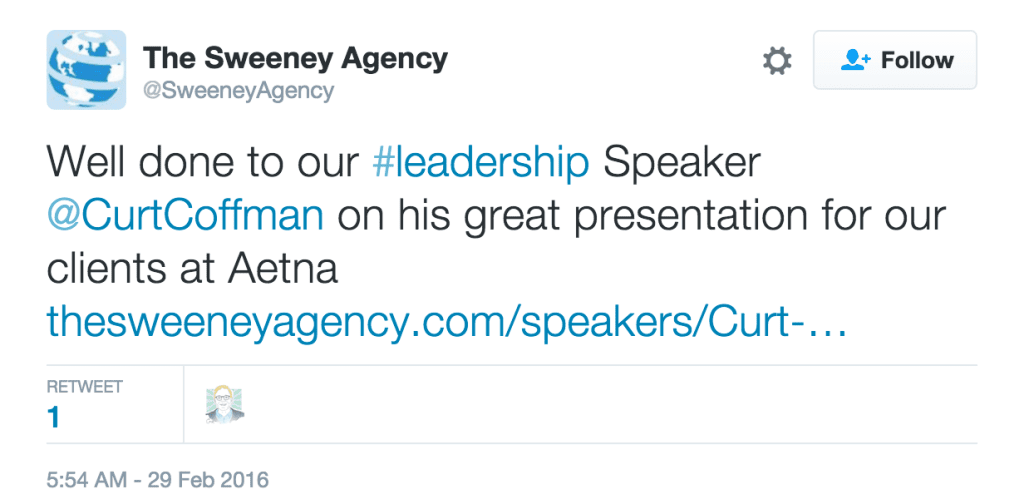 Praise your customers on social media. Spotlight the best clients. Help them out too, if they need some assistance. Even if it's spreading the news on their behalf, it will still position you as a caring supplier.
That's something your leads will never get from reading your drip campaign emails or case studies.
4. Recommend Relevant and Helpful Content
Sounds like a no-brainer, right?
I see many businesses mindlessly filling up their Buffer queue with random stuff they've found in their RSS feeds, without any consideration if this advice helps their leads in any way.
All while the solution is so simple – pick content that's relevant to specific lead groups or segments you target and if possible, use

hashtags

to denote which group the content could help.